Florian Froehlich, MD, PD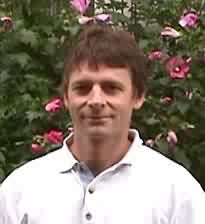 Curriculum vitae
Name: Froehlich
First name: Florian
Date of birth: 17 December 1959
Research address: Policlinique Médicale Universitaire - 44, Rue du Bugnon, CH-1011 Lausanne (Switzerland)
Phone: + 41 32 466 22 55
Fax: + 41 32 466 29 55
E-mail: florian.froehlich@bluewin.ch
Home address: Rue Achille-Merguin 44 - CH-2900 Porrentruy (Switzerland)
Nationality: Swiss and French


Florian Froehlich studied medicine at the universities of Zurich and Lausanne, Switzerland. He undertook postgraduate speciality studies in internal medicine and in gastroenterology between 1986 and 1996, and received the Swiss Medical Association's Speciality Registration in 1996. He spent a study period at UCLA in Los Angeles, USA, in 1996.


His main research interests are in the domain of clinical research and quality of care, and he has conducted numerous studies on appropriateness of GI endoscopy, sedation, safety of endoscopy and on dyspepsia, partly with financial support from the Swiss National Science Foundation and the European Community. He has a research and teaching activity at the universities of Lausanne and Basle.


Florian Froehlich has received several awards from the Swiss Society of Gastroenterology & Hepatology, and was appointed Assistant Professor at the University of Lausanne in 1997. He is a founding-member of ibd-net.ch and is Vice President of GastroMed Suisse. Florian Froehlich is the author or co-author of more than 80 articles published in major peer-reviewed journals. He is a regular reviewer for several peer-reviewed journals and a regular speaker at international scientific meetings.


Florian Froehlich is a member of the British Society of Gastroenterology, the American Gastroenterological Association, the American Society of Gastrointestinal Endoscopy and is a Fellow of the American College of Gastroenterology.